Closing Time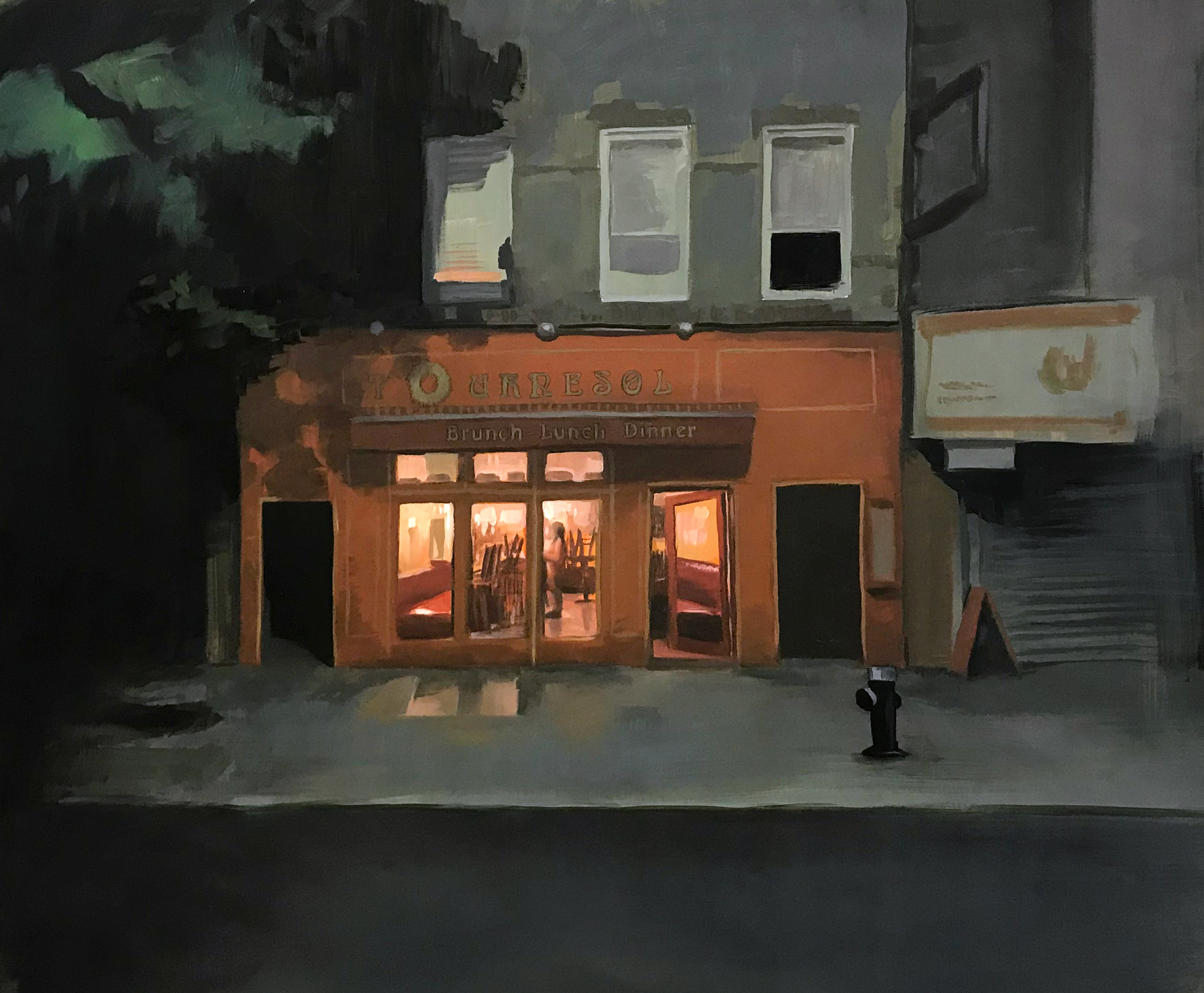 Oil on Canvas
28" x 22"
September 2019
Winner:
2019 Annmarie Sculpture Garden & Arts Center, Solomons, Maryland. When Darkness Falls. Jurors Award.
A nocturnal work of Tournesol restaurant, in Long Island City, NY, late in the summer evening after the restaurant has closed and the workers are cleaning up. This image gives the sense of a busy restaurant full of activity that is now closed and transitioned to the workers place of reprise. Available,
contact for more information.